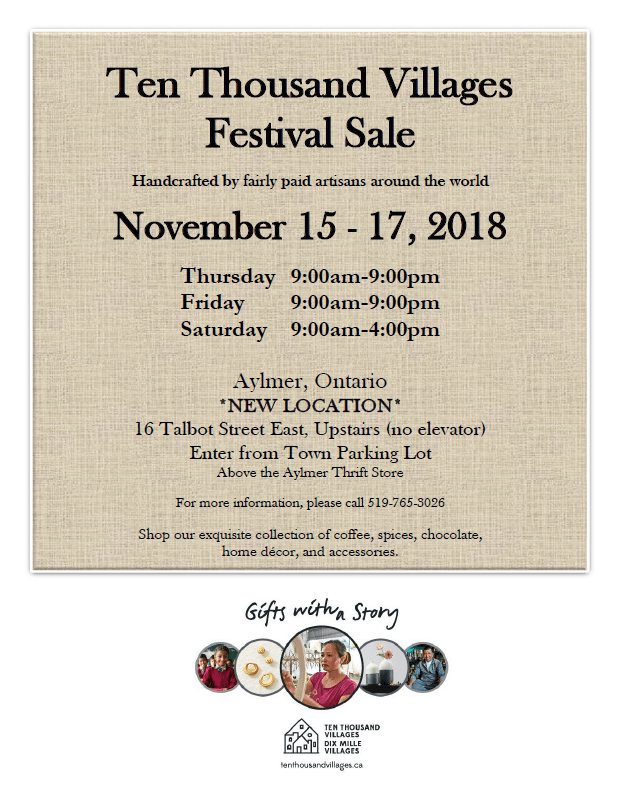 Shop our exquisite collection of coffee, spices, chocolate, home decor, and accessories!
The perfect opportunity to find unique Christmas gifts for friends, family, co-workers, or that special someone.
3 Days Only in Aylmer, ON
Thursday, November 15 …. 9am-9pm
Friday, November 16 ……….. 9am-9pm
Saturday, November 17 …… 9am-4pm
NEW LOCATION THIS YEAR: 16 Talbot St. E, Aylmer, ON UPSTAIRS (no elevator) Above the Aylmer Thrift Store. Enter from Town Parking Lot.
ABOUT TEN THOUSAND VILLAGES:
Ten Thousand Villages is more than a store. It's a place where you can explore and connect with your global village. [Read more…]