Thank you so much to everyone who donated or helped share the word about our Matching Campaign! Your generosity is so appreciated!
Your donations given during the Matching Campaign will make a huge impact and your generosity surpassed our goal! Over $16,000 came in!
In total with the gifts of the anonymous two local businesses committed to matching up to $15,000 each, over $46,000 was raised for the work of MCS in our community.

Thank you to the individuals, families, and businesses for blessing the work of supporting and integrating newcomers in our community. God bless you!
#AylmerON#MennoniteCommunityServices#GivingSeason#MakeADifference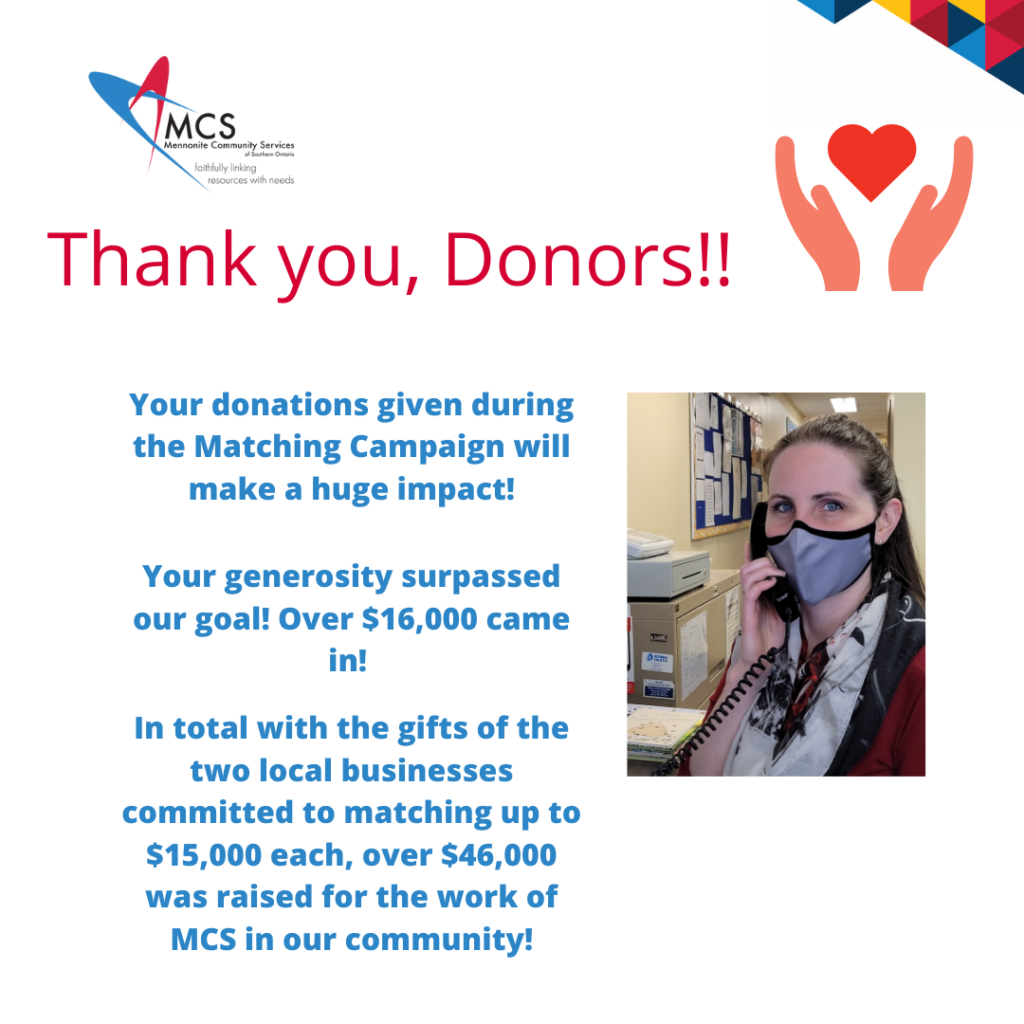 ---
Share this story: