COVID-19 UPDATE
Aylmer Thrift Store staff and volunteers are working hard to follow COVID-19 safety procedures and ask for your patience and understanding as we all work together to keep our community as safe as possible. Please read below for most current updates and instructions for donating and shopping.
Thank you for your continued support!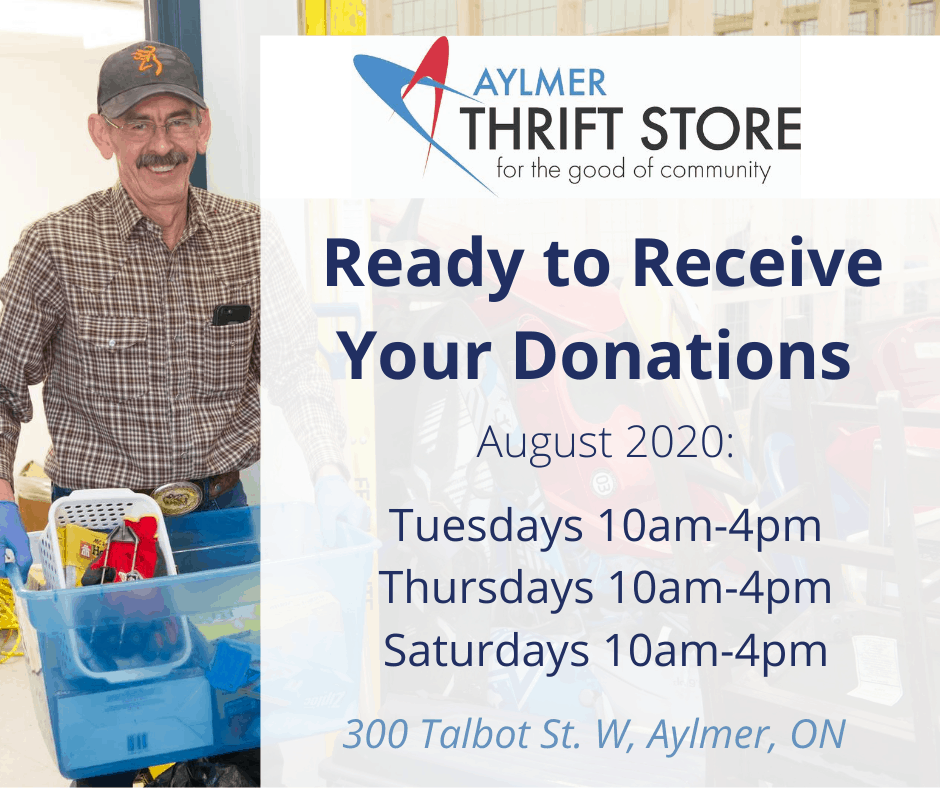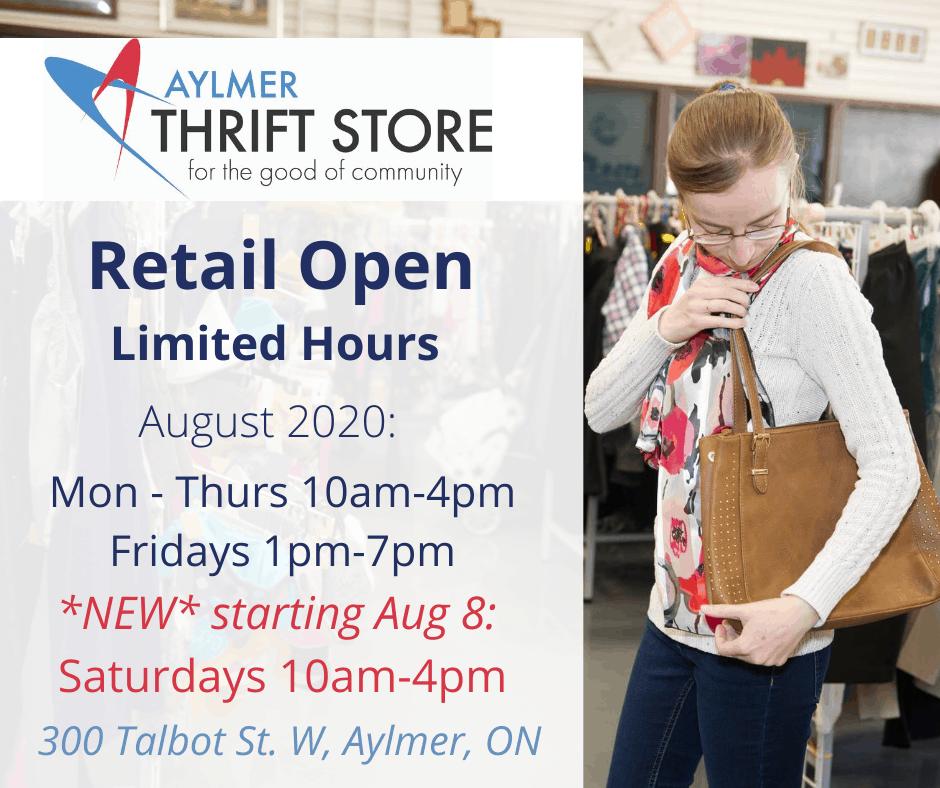 Donations

THANK YOU for holding your donations for us during this time. We anticipate many vehicles will be donating and ask for your patience.
We will serve one vehicle at a time; please remain in your vehicle until it is your turn.

Donors will be asked to unload their donations into Thrift Store carts. If help is needed to unload then we ask that the donor stay in their vehicle and two store staff or volunteers will unload the items.

No donations will be received outside of donation hours. Receiving will be cutoff at the end of the posted hours. If you are not able to make your donation, we ask that you return on the next receiving day.
Thank you in advance for your generosity and patience!
Retail Shopping
Thank you for supporting your local community by shopping at the Aylmer Thrift Store!
**NEW**

Face coverings must be worn in the Aylmer Thrift Store. If you do not bring one with you, they are available to purchase for $1.00. Please see more details below. *

We ask that you keep your visit short; please try not to be more than 30 minutes.

Only one or two members per household come at one time.

Number of shoppers in the store at one time will be limited. Every shopper will be asked to use either a basket or shopping cart so we can keep count of the number of people going in. Baskets and shopping carts will be sanitized between uses.

No public washrooms and no change rooms available at this time.
*As per the Southwestern Public Health Unit, as of July 30 at 11:59pm, face coverings must be worn in all enclosed public spaces including the Aylmer Thrift Store. Your face covering must cover your mouth, nose, & chin without gaping. Visit www.swpublichealth.ca/facecoverings for more information, exemptions,  and resources for how to safely wear a face covering.
Thank you for your patience and understanding! We look forward to seeing you again!
300 Talbot St. W, Aylmer
Store Hours
Winter Hours (Nov - Mar):
Mon - Thurs 9am-5pm
Fri 9am-8pm
Sat 9am-5pm
Sun Closed
Summer Hours (Apr - Oct):
Mon -Wed 9am-5pm
Thur & Fri 9am-8pm
Sat 9am-5pm
Sun Closed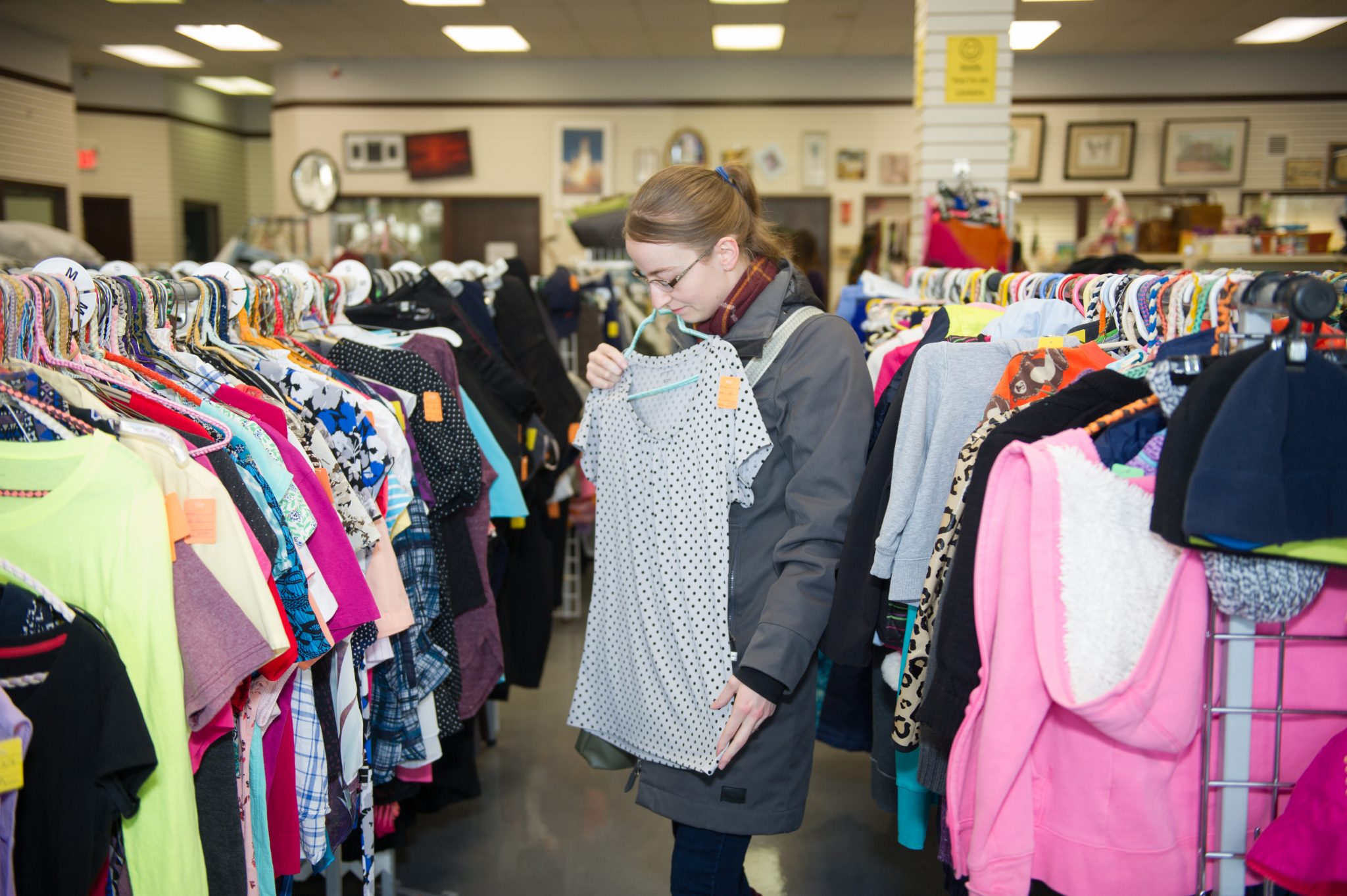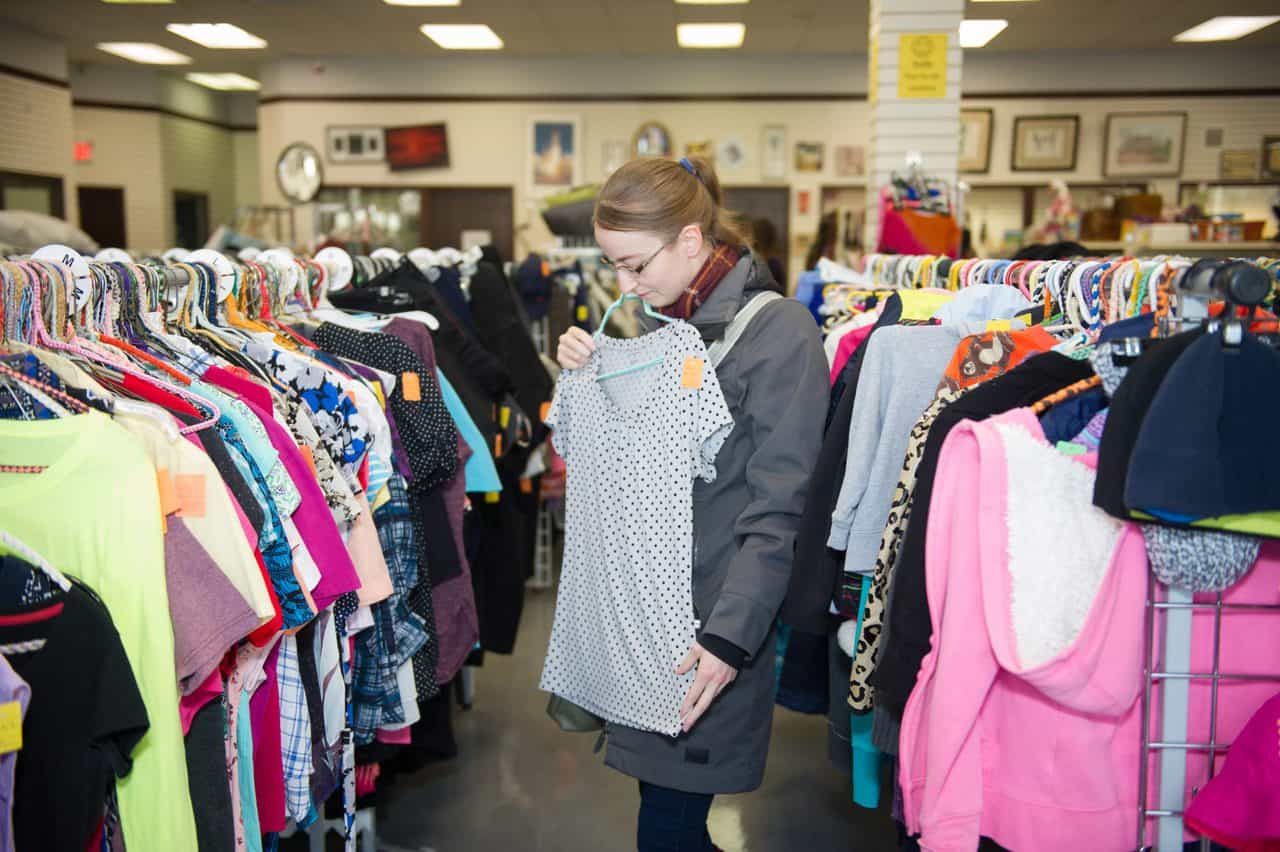 Volunteer
Different areas to volunteer including cashiers, receivers, and pricing.
About
Our thrift store provides a good affordable option for people in our community to obtain good clothing, shoes, books and household items. Donated items come from the public, and are sold often upcycled or repurposed. We are a locally owned thrift shop who support programs in our community and global programs through MCC.
Your Thrift Store Donations @ Work in Your Community and Around the World
The cardboard boxes your items arrive in and those clothes and toys that are truly not usable are diverted from the landfill through an arrangement with a recycling company. When you donate to MCS' Community Store there's more to feel great about: all the proceeds from the sales of your items are put back into the local community as well as countries around the world. In the last four years, more than $100,000 has been distributed through MCC to aid in world-wide relief and the same amount has been put into programs in Elgin County through MCS. De-clutter, re-use, recycle and raise funds for those in need… now, that's a lot of impact for your unwanted items!
Programs
Customer Appreciation & Christmas Sales The Customer Appreciation Sale is held in the spring, and the Christmas Sale in November.  These events draw many people through our doors, allowing us to rotate stock and present new finds for our customers. Silent Auctions Along with other themed window displays, our silent auctions have been successful in promoting interest from the public and getting new customers into the store. Volunteer Appreciation Activities Volunteer appreciation suppers are hosted at least five times throughout the year. They are hosted by the various churches that are constituents of MCS.  Arts and Crafts Many of our unusable fabric materials are given new life through the talents of many people.  Some of our volunteers turn discarded fabrics into works of art, salvaging materials for quilts and throws, while others outfit all of our dolls with new, handcrafted clothing or turn old stuffed animals into new pillows that are greatly appreciated by many, including families coming to the area for seasonal work. We send quilts to the annual New Hamburg MCC Quilt Auction to support MCC.
People
Store Manager:  Linda Miller
Assistant Managers:   Agatha Giesbrecht & Marie Dyck
Partners
Our stock is graciously provided by donations from the public.  We could not provide any of our services without this generosity.
Donate
Strictly donations - no buying to resell. PLEASE do not leave donations outside after hours. We value your donations.
Do Accept
Furniture
Mattresses
Box springs
Lamps
Small desks
Mirrors
Pictures & picture frames
Clothing, shoes, & boots
Jewelry & purses
Home Decor
Housewares - dishes, glassware, pots, pans, utensils
Linen items - bedding, towels, drapery, & pillows
Small appliances
Books, toys, & games
Crafts
Seasonal items - valentines, Easter, Thanksgiving, Christmas
Don't Accept
Large appliances - fridges, stoves, washers, & dryers
Chemical
Automotive parts
Large metal desks
Helmets - of any kind
Entertainment units
Pianos
Hide a beds
Halloween decorations