Register today to reserve your spot at "A Low German Mennonite Sampler," the 2016 Annual Networking Conference for Service providers of Low German speaking families.
This day of conversation and learning includes a keynote presentation, large group sessions, small group workshops, and a "living library". Come with your questions, insights, and an openness to learn and share as we walk together to support Low German speaking Mennonites in Southwestern Ontario.
The conference is being offered in Aylmer, ON on May 9th, and in Leamington, ON on May 11.
Monday May 9th, 2016
Bradley Street Church of God
5 Bradley Street
Aylmer, ON
OR
Wednesday, May 11th, 2016
Meadowbrook Church
219 Talbot Road E
Leamington, ON
To register: www.mcco.ca/aylmer-low-german-conference
For more information: Contact Laura VanderGriendt Phone: 519-745 8458 ext 214 Email: [email protected]
Note that the AYLMER brochure is shown below, followed by links to both the Aylmer event brochure and the Leamington event brochure.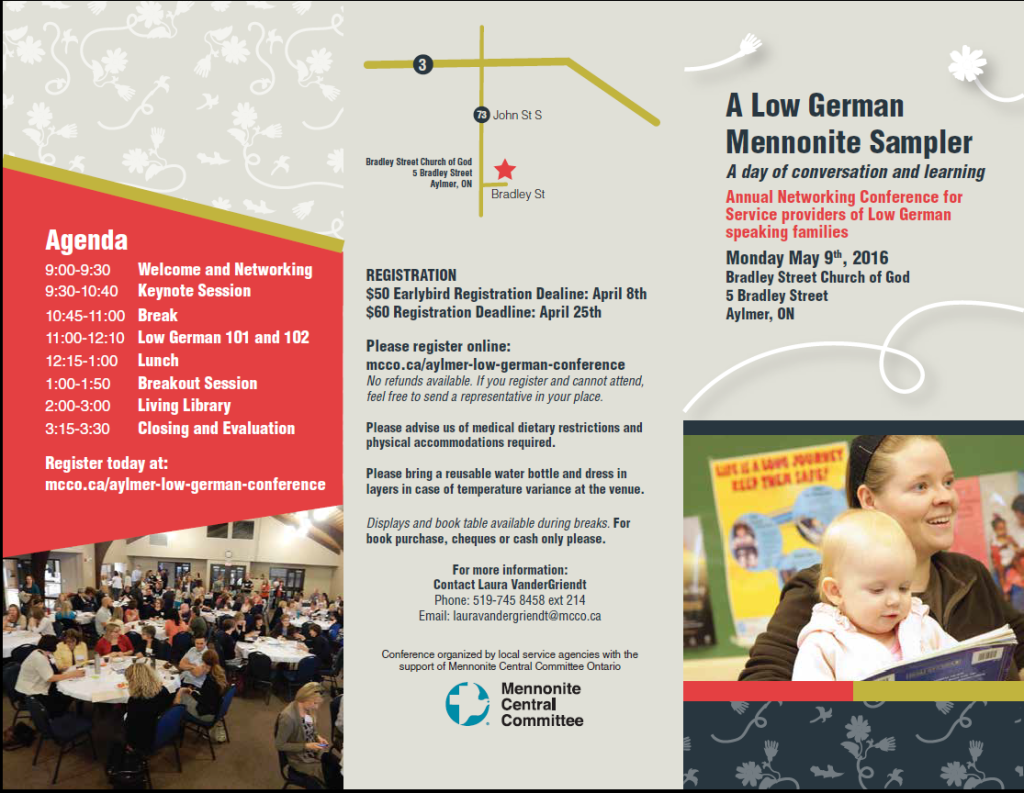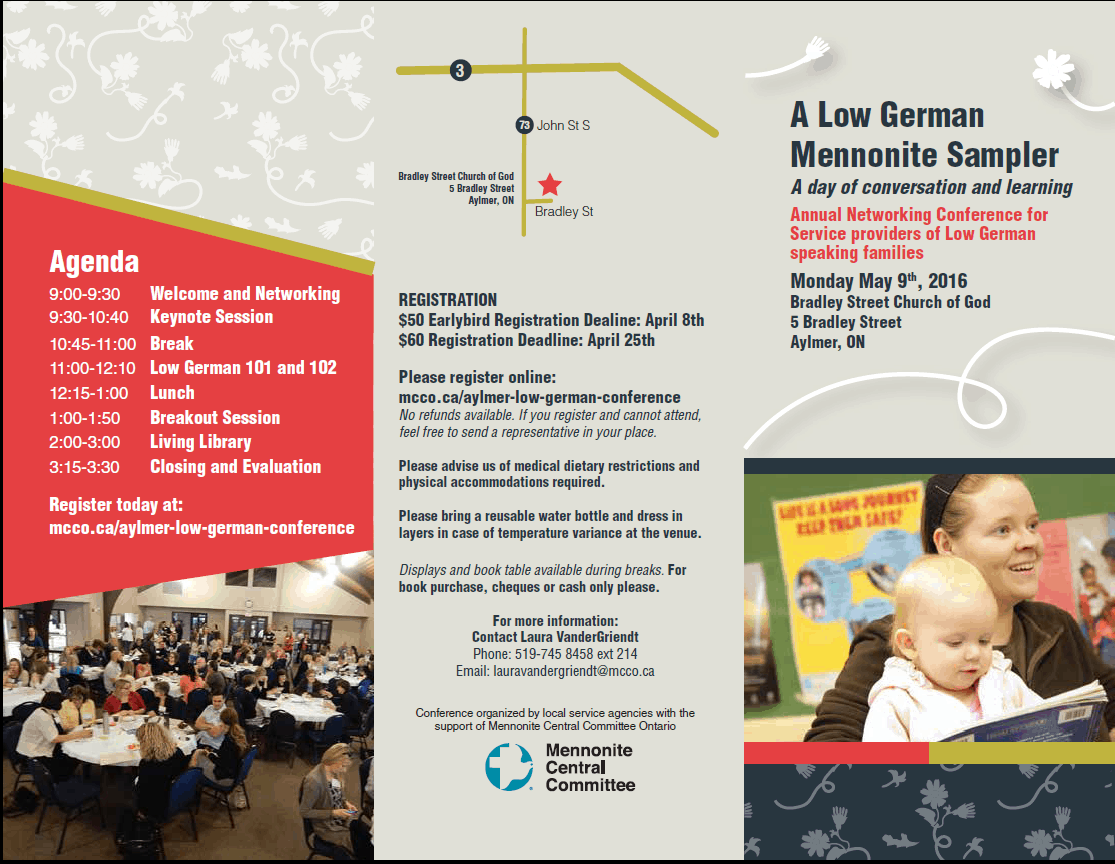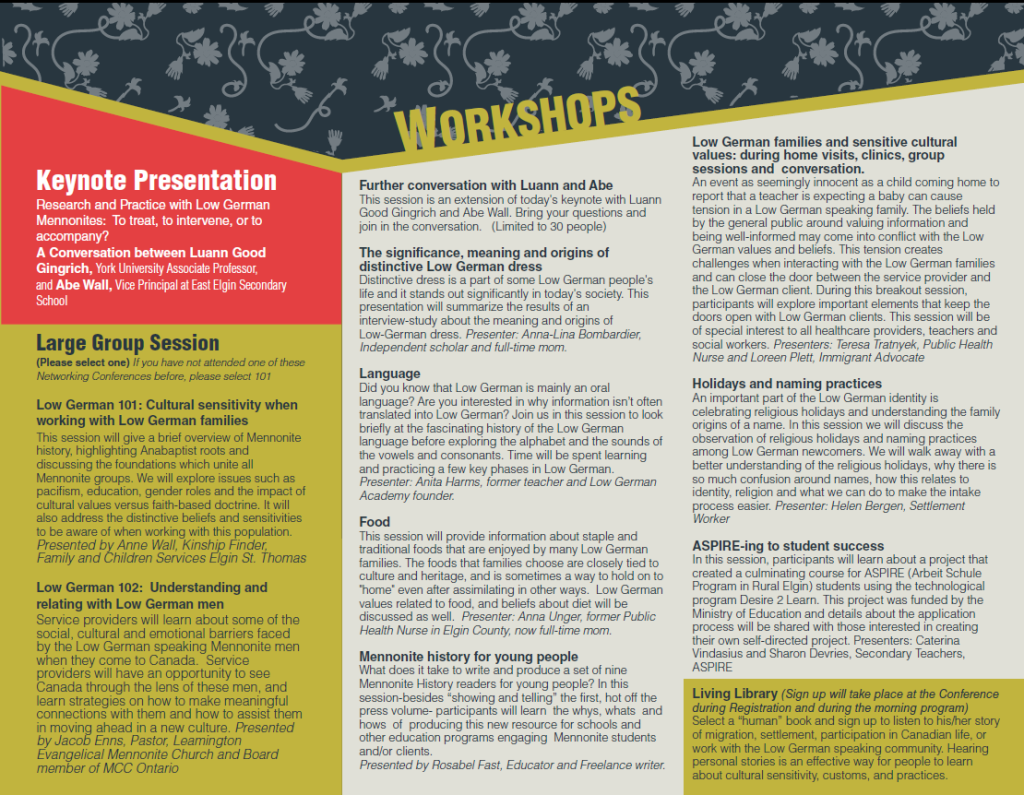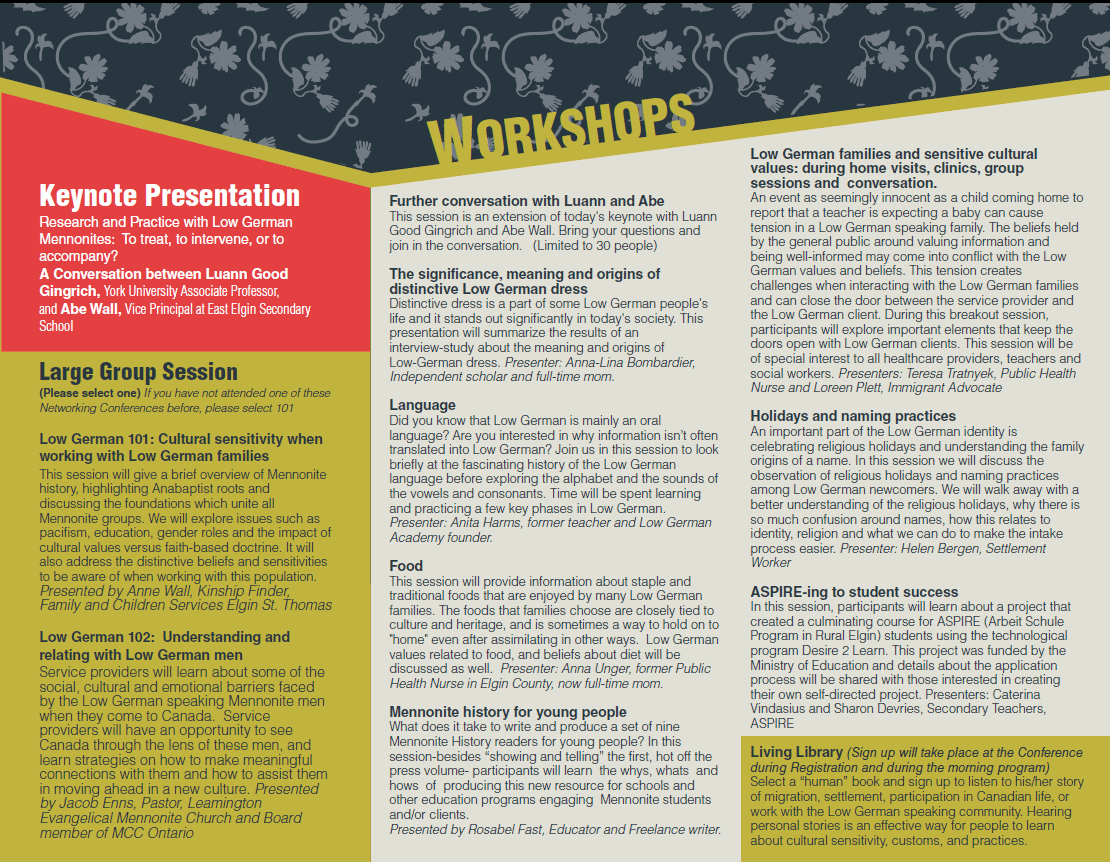 AylmerPDFLowGermanNetworkingBrochure2016