19th Annual
MCS Charity Auction
~ Aylmer Fairgrounds ~
SATURDAY, JUNE 22, 2019
The MCS Charity Auction benefits both Mennonite Community Services (MCS) and Mennonite Central Committee (MCC), in the proportions of 75 and 25 percent, respectively.
Over 200 volunteers contribute their time and talents to this annual endeavor. This includes planning committee members, auctioneers, cooks, servers, technical support staff, registration staff, and many more. Numerous local businesses and individuals also contribute by donating items to be auctioned, and by making financial donations to cover overhead costs (facility rental, food, etc.) We invite you to join our efforts. If you would like to volunteer or donate, please contact our auction committee at [email protected]
Enter your homemade baking skills into our Mixed Berry Pie Contest!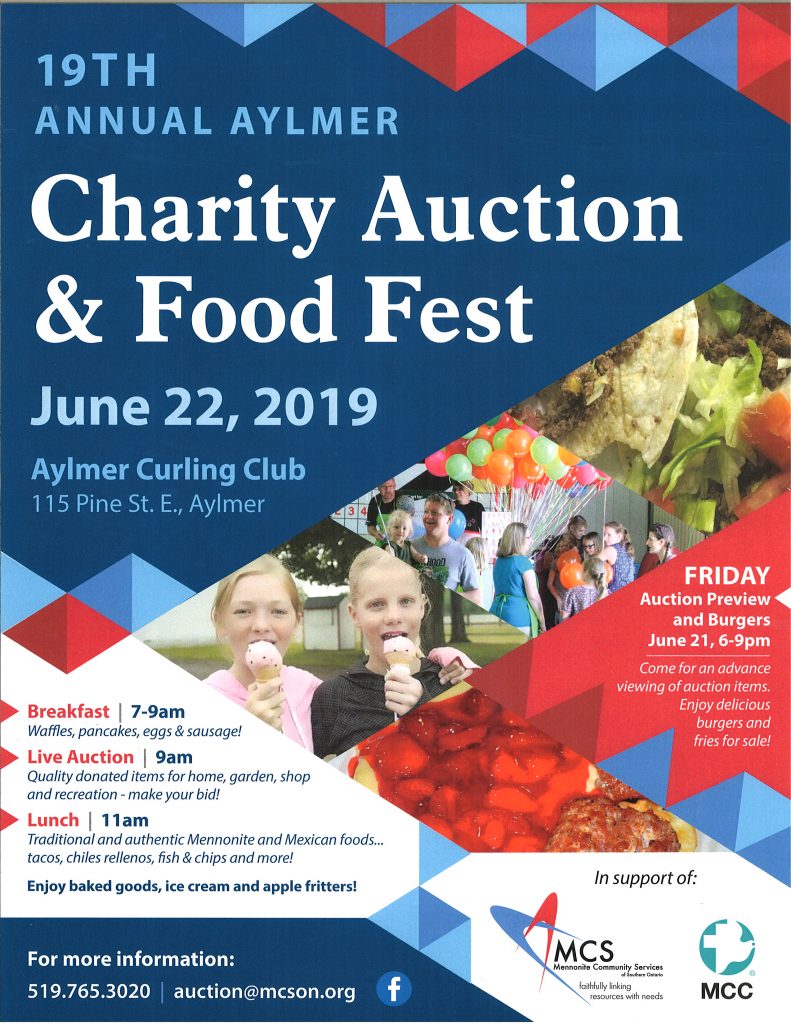 Past Photos: