There were 14 contestants, with a total of 35 pages entered.
The oldest contestant was 91 and the youngest was 61.


The two top winners were Inis Gibbons – 91, and Margaret Hamm – 78. They will both be featured in the local newspaper, the Aylmer Express, in the Wednesday, June 17 issue!
Inis Gibbons won for age category as well as most pages entered. She entered 7 pages! Margaret Hamm won for her age category but also for most creative. Other categories prizes were awarded for include: best pencil crayon/marker pages, best shading, most detailed page, most stunning colours, most unique technique, inspiring message, completely coloured in without showing white, youngest.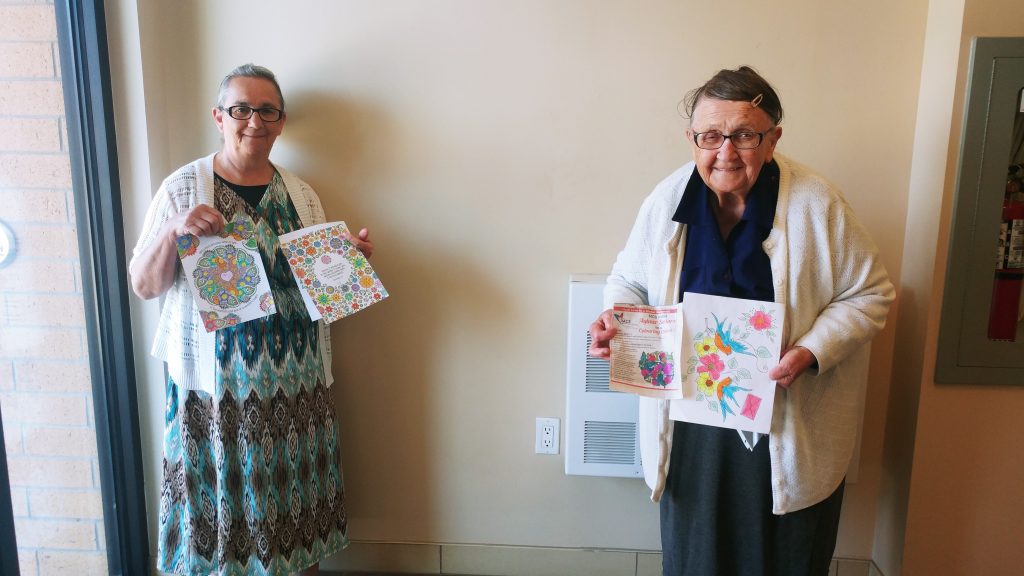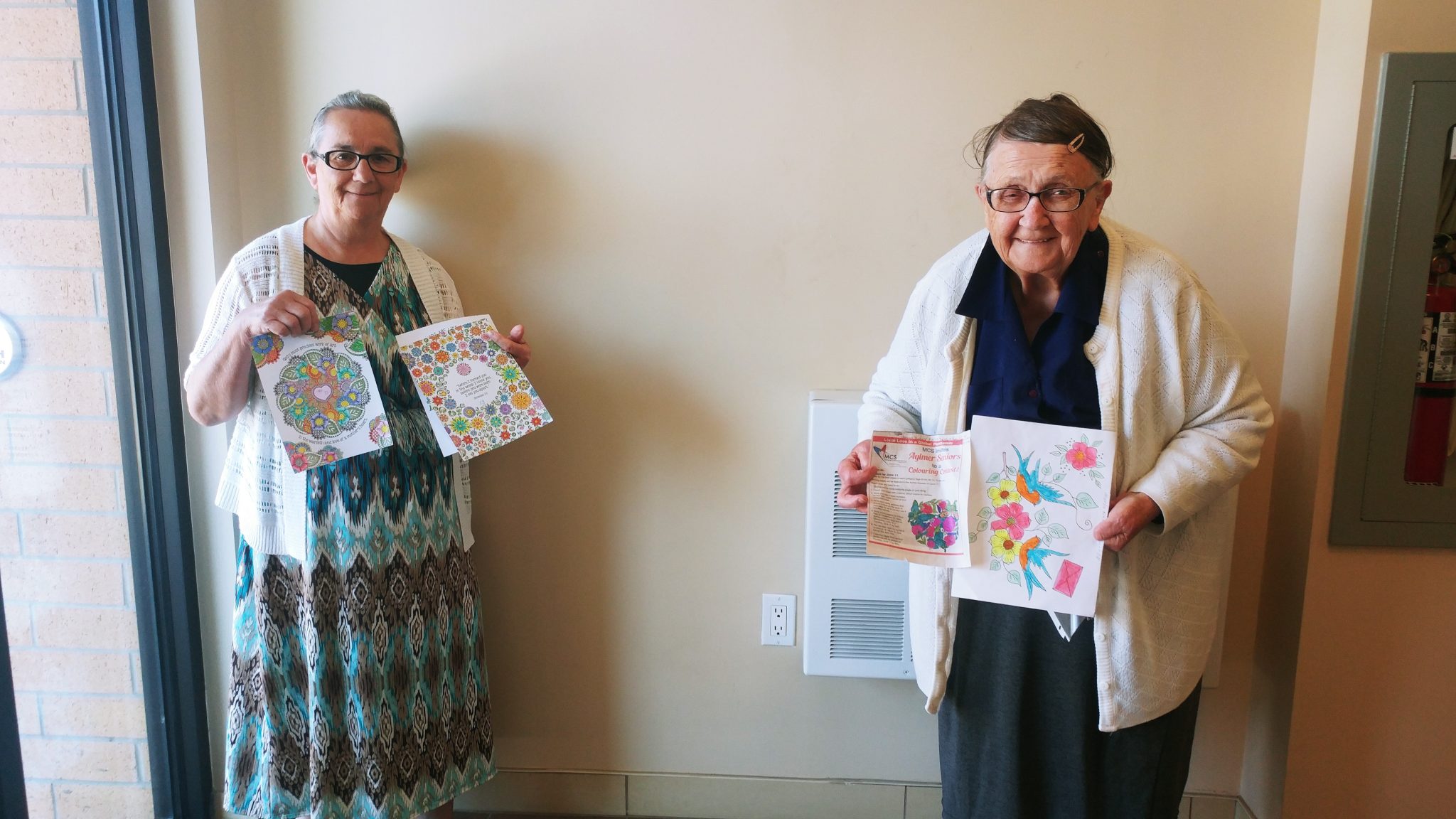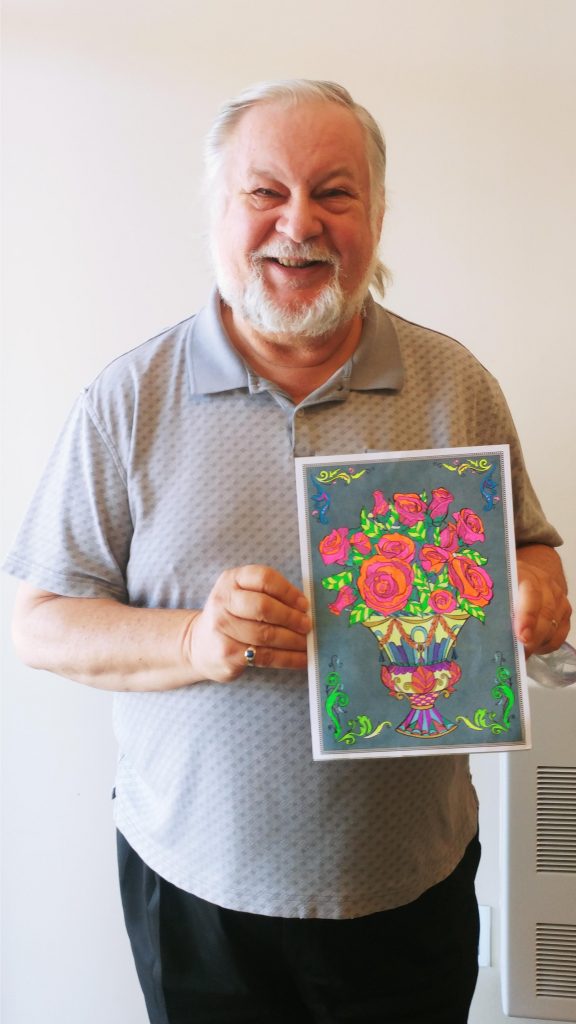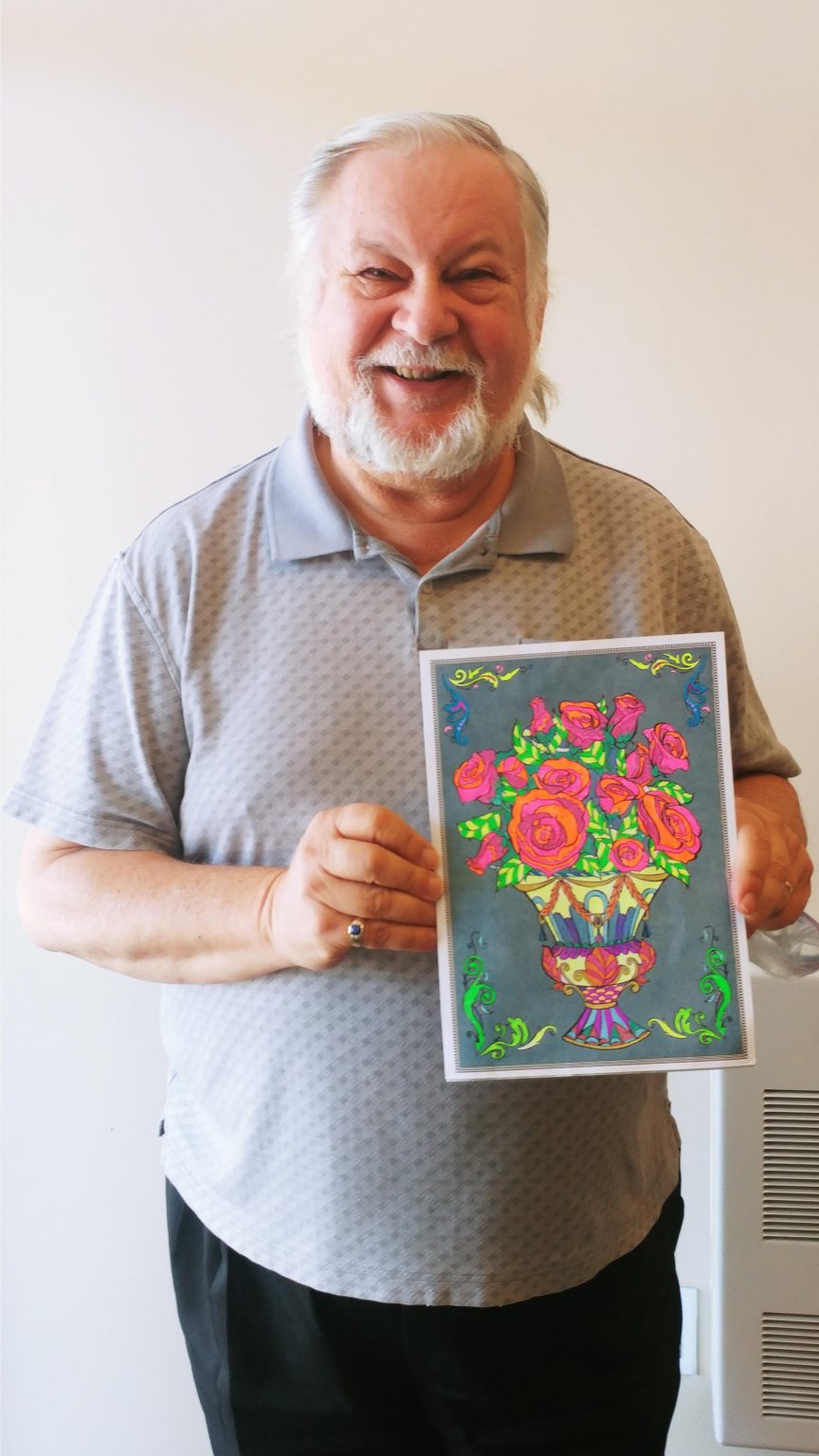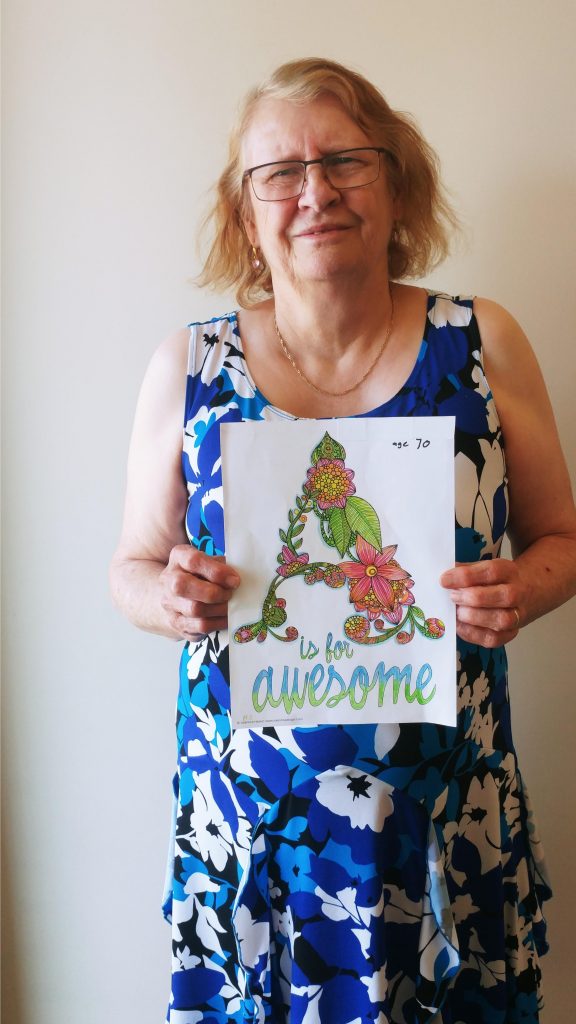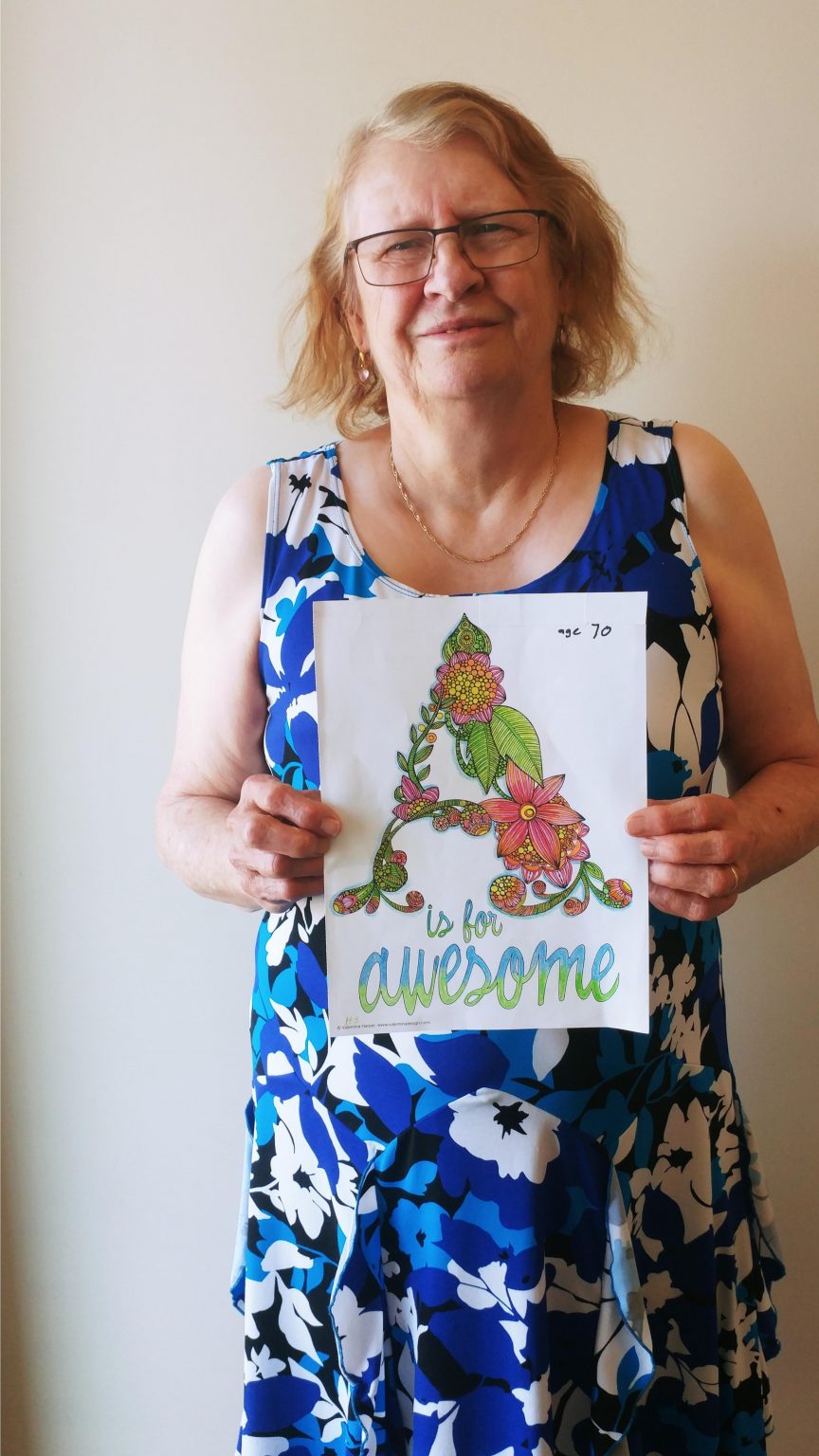 Each contestant received a prize due to the generous donation of prizes from local businesses.
Participating businesses were:
Aylmer Burger Stand
IDA
Valu-Mart
The Gordita Shop
Talbot Street Tim Horton's
Butter Me Up
Campbell's
Moore's Garden Centre
Aylmer Garden Centre
Small Town Catering
The Family Central
Aylmer Thrift Store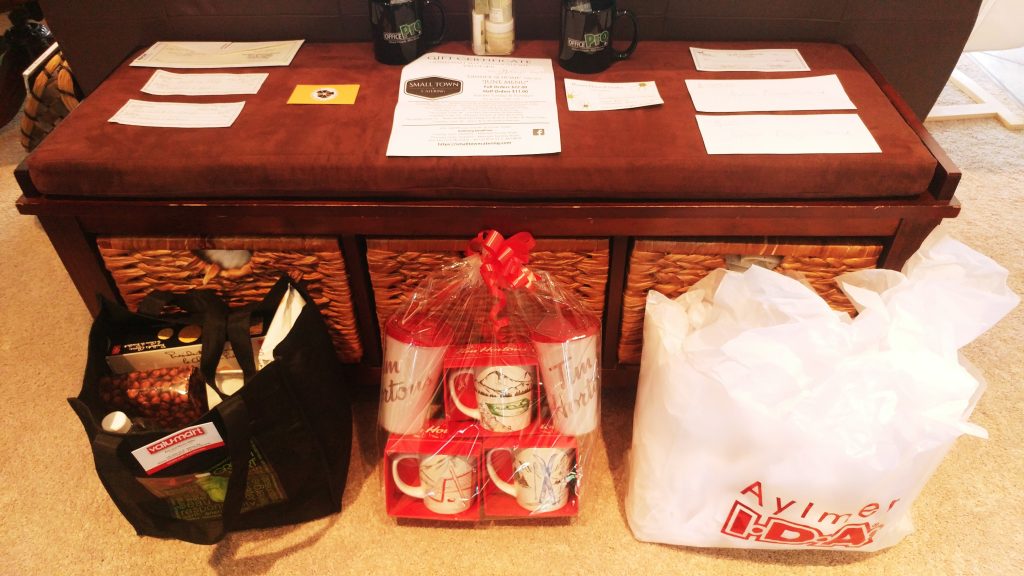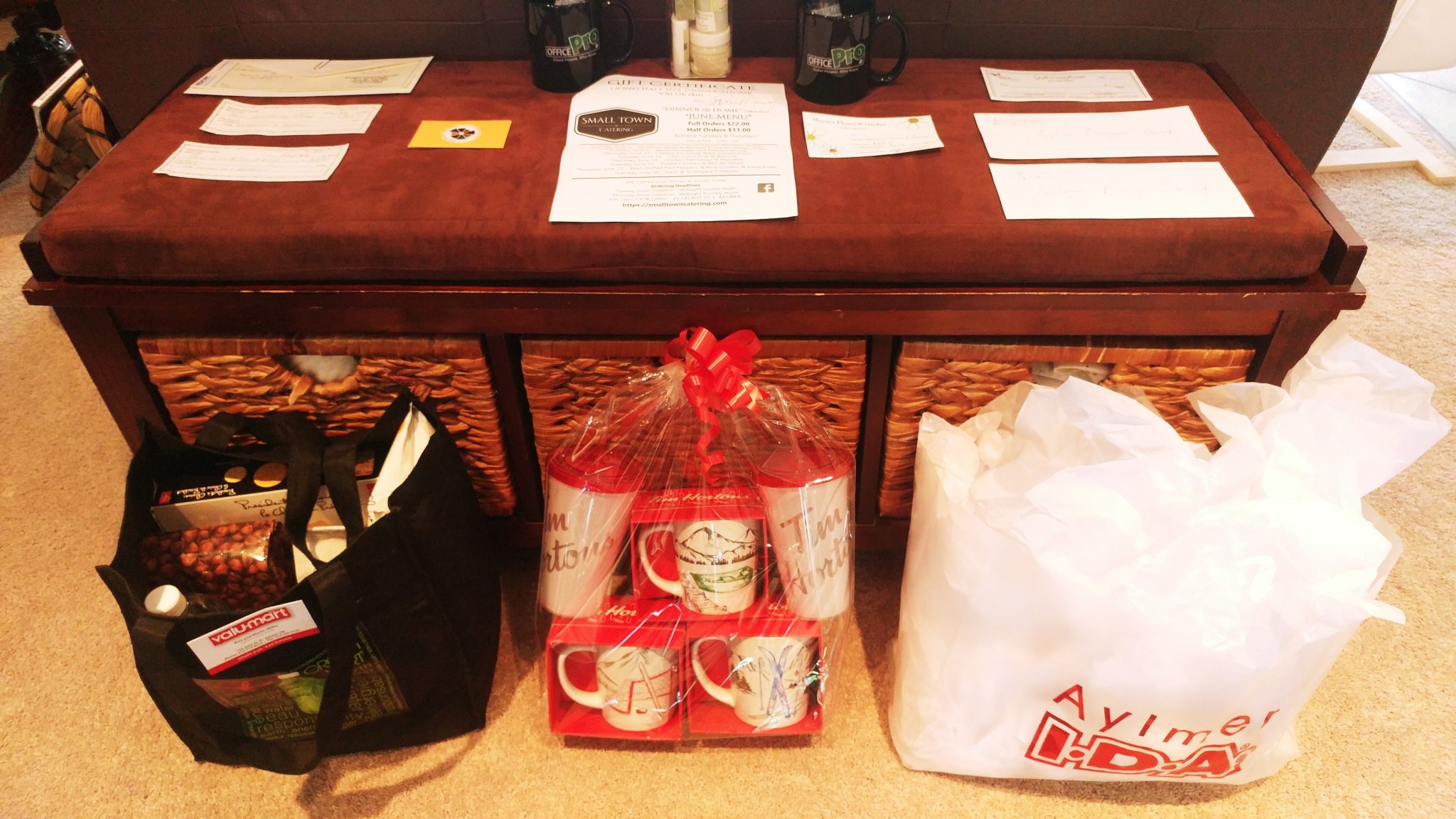 Thank you to United Way for funding for this contest through the Local Love in a Global Pandemic grant.

Congratulations to everyone who entered! Your colouring pages were beautiful! It was wonderful to see and celebrate the creativity and skill of seniors in our community.