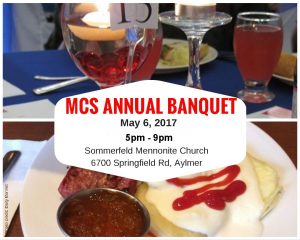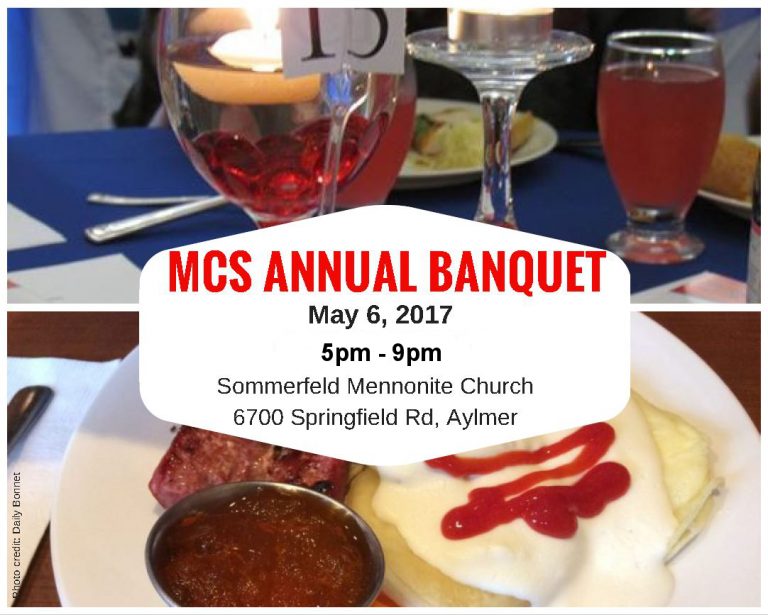 The MCS Annual Banquet (previously Auction Promotion
Dinner) is an evening to enjoy a catered meal of local eithnic
fare: Perogies and Farmers Sausage.
Hear the Aylmer Police Chief Andre Reymer speak and learn
more about Mennonite Community Services and what we are
doing in our community.
Tickets can be purchased at the MCS front desk.
16 Talbot St E. Aylmer.