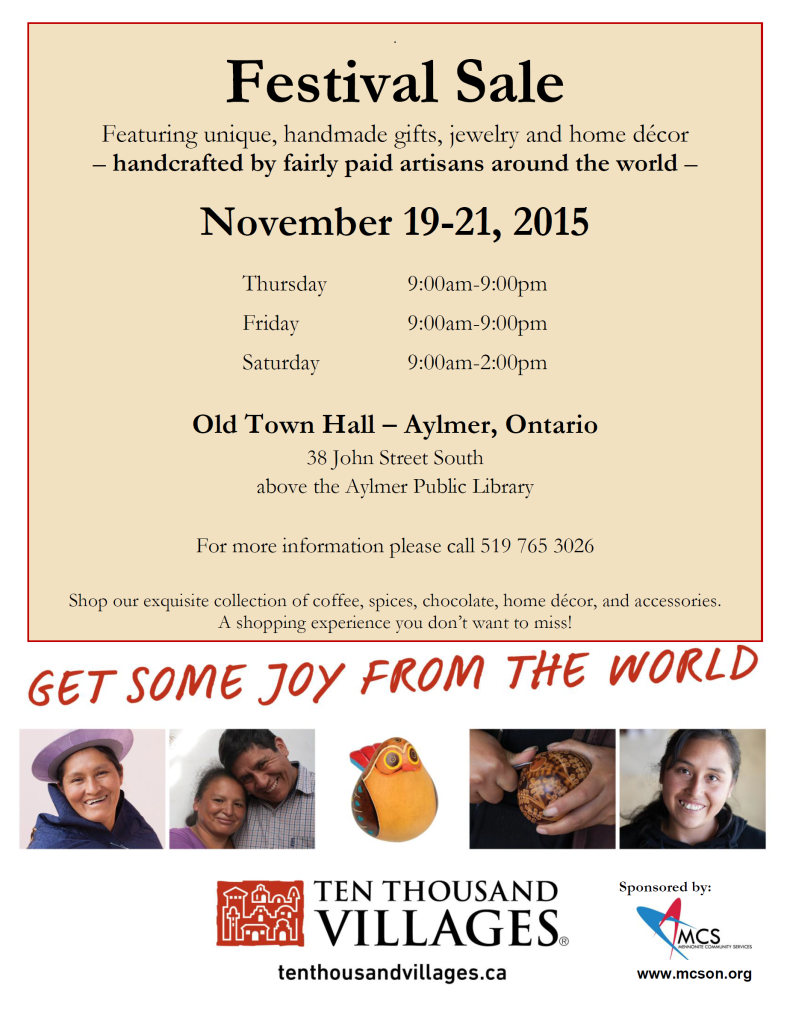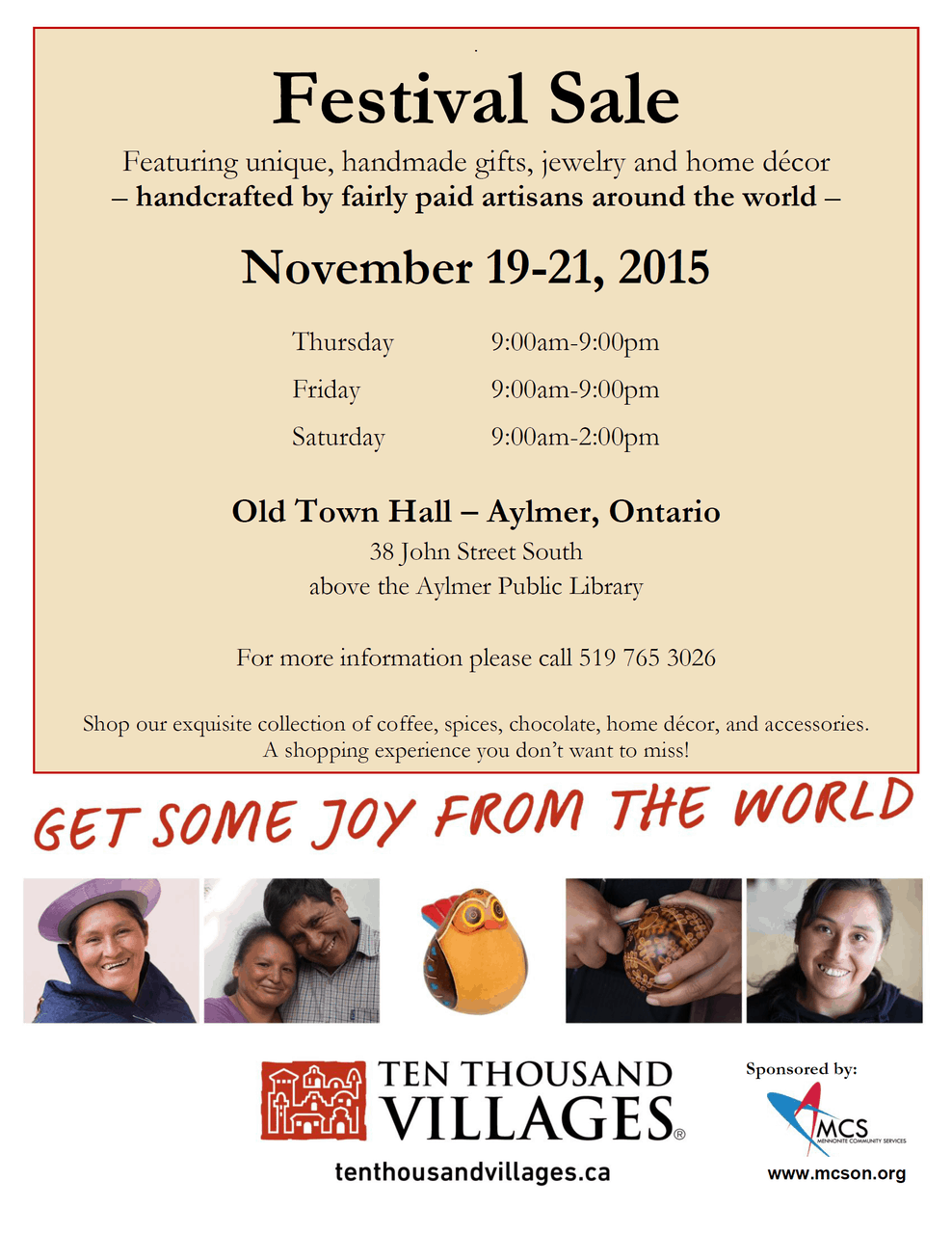 Visit the MCS sponsored Ten Thousand Villages Festival Sale in Aylmer, ON from November 19-21.  A local favourite annual event, the Ten Thousand Villages Festival sale in Aylmer, ON, brings unique, handmade gifts, jewelry, and home decor from around the world right to you. Ten Thousand Villages artisans are paid fair wages, and the collection also features an exquisite collection of fair trade coffee, spices, chocolates, and more.
This is a shopping experience you don't want to miss! Visit us upstairs at the Aylmer Old Town Hall (above the Public Library) from November 19-21 during the following hours:
Thursday 9:00am-9:00pm
Friday 9:00am-9:00pm
Saturday 9:00am-2:00pm
Aylmer is a short 30 minute drive away from the south end of London, ON.
If you would like to volunteer with our sale, or have any questions, please contact Anna Bergen at 519 765 3026 or by e-mail.