This year's Annual Ten Thousand Villages Festival Sale in Aylmer will b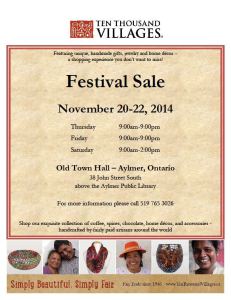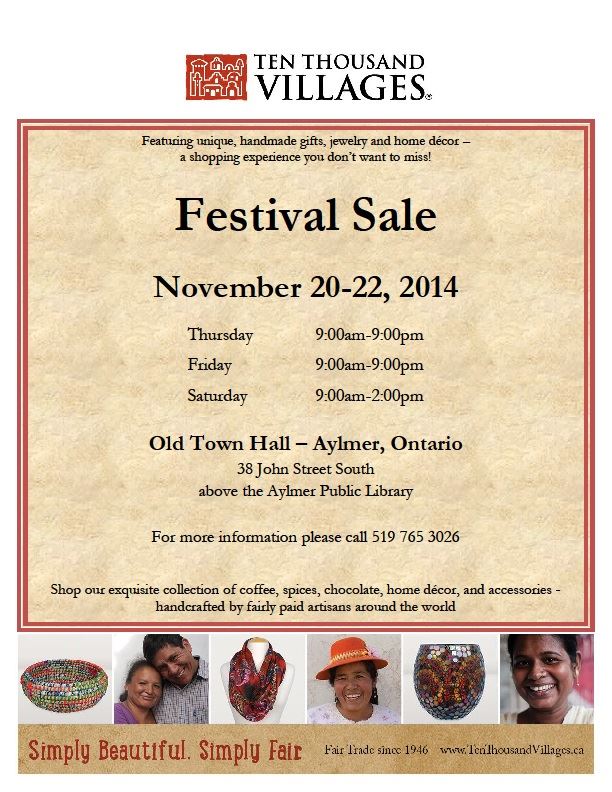 e held at the Old Town Hall, 38 John St. S, above the Aylmer Library. from November 20-22. This fantastic sale, organized in part by MCS, features coffee, spices, chocolate, home decor, jewelry and unique handmade gifts that are all fair trade, meaning that the people who worked to make these items were paid a fair wage. This is a great chance to find special gifts for your loved ones before Christmas!
Volunteers are needed for help with set-up, clean up, and during sale hours. If you're interested in volunteering with our sale, please contact Anna Bergen, 519-765-3026.
Sale Hours:
Thurs, Nov 20 9am-9pm
Fri, Nov 21 9am-9pm
Sat, Nov 22 9am-2pm