By MCS Employment Staff Mary Giesbrecht
In February 2021, we met with a client that had a plan. The client wanted to get off of the Ontario Disability Support Program payments (ODSP) because they knew they were capable of so much more. This person was suffering from a brain injury that had resulted from an accident a few years prior and, at that time, ODSP had been the best option. This person was determined not to let the brain injury define them. They felt that they were capable of working and were determined. Because of the injury, learning and making the plan happen would take a little more effort and accommodation on their part.
The client came to MCS Employment Services because they had heard within the community that we could help them. The first thing we did was sit down together to discuss what accommodations would be needed and what the person's career goals were. The person knew that they wanted to care for people and enjoyed the health care setting. We landed on the Personal Support Worker program that was being offered throughout the province for free. We decided the client's best option would be to attend Westervelt College in London, both virtually and in person. So, the process began.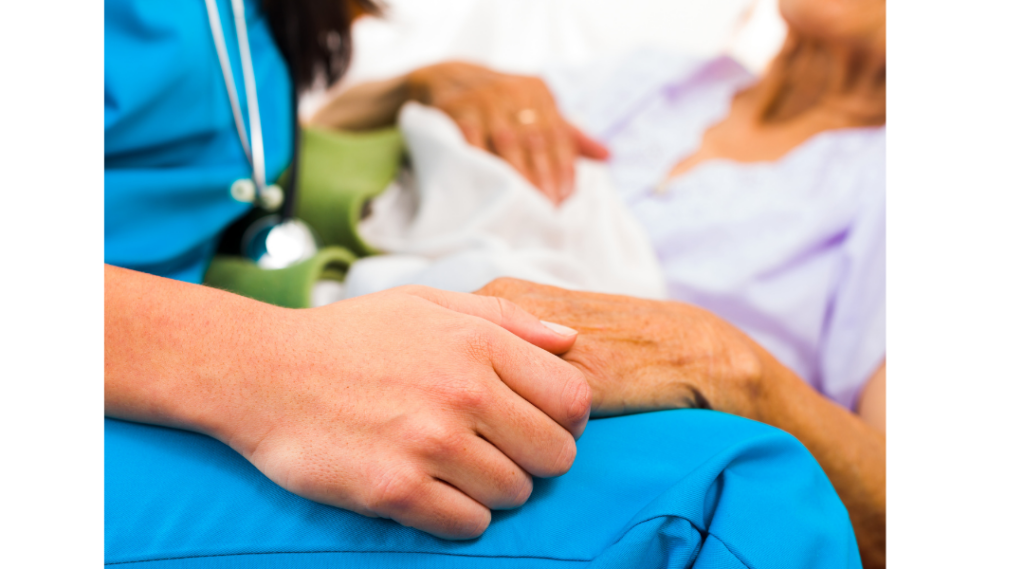 Together we connected with the school, and we assisted the person with the registration process, retrieving transcripts from high school, meeting with admissions at Westervelt, and discussing everything that was needed. The whole time, the client was determined that they would be able to complete this program and we advocated for them. We knew that they could do this, even if they themselves doubted at times. In July 2021, classes began and the person was off to college. We kept in contact with the client, and each time we talked, they were hard at work learning and putting into practice what they had learned at their co-op placement at Parkwood Hospital in London.

Fast forward to April 2022, and the same person walked back into our office with a smile from ear to ear. They had just finished classes with high marks!! The client came back to us because now they needed to find work in the PSW field and knew we could help them. We immediately started looking for places that were hiring.
One thing that the client said has stuck with us. They said that "not many people, including the doctors, believed that they would be able to complete school", but MCS Employment Services always believed they could. The encouragement and connection meant a lot to them.
We strive to build an environment where clients trust us and let us help with any employment and career goals.